The Face That Follows You
The Wonder Face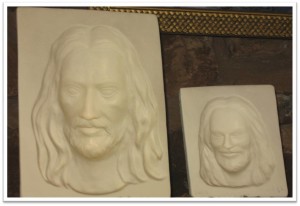 This face was created by Ron van Zyl just about 40 years ago. It is still just as popular now as it was back then. We have heard countless stories of how this face has been the influence of major changes in people's lives.  Feel free to send us your story!
---
Watch a Short Video of the face moving.
How does the face work?
Ron was making a negative (mold) of a face from clay one day (40 years ago), accidentally it fell on the ground.  When he picked it up he noticed that it followed him.  That's how it came into being.  The face works with light reflection. You will notice it is friendlier when it is standing in good light, and it seems sad when the light is low. Keep moving it around until you find the best spot for it.
Prices
The Wonder Face (as we call it) is available in various sizes.
| | | |
| --- | --- | --- |
| Name | Size | Price |
| Small Face | 20 cm high x 17 cm wide | R100.00 |
| Medium Face | 30 cm high x 24 cm wide | R200.00 |
| Box Face | 34 cm high x 26 cm wide | R250.00 |
| Large Face | 64 cm high x 45 cm wide | R600.00 |
| Extra Large Face | 100 cm high x 70 cm wide | R1000.00 |
| Night Lamps | 23 cm high x 18 cm wide | R350.00 |
---
Large Face
These Faces can all stand on their own. They have a foot piece.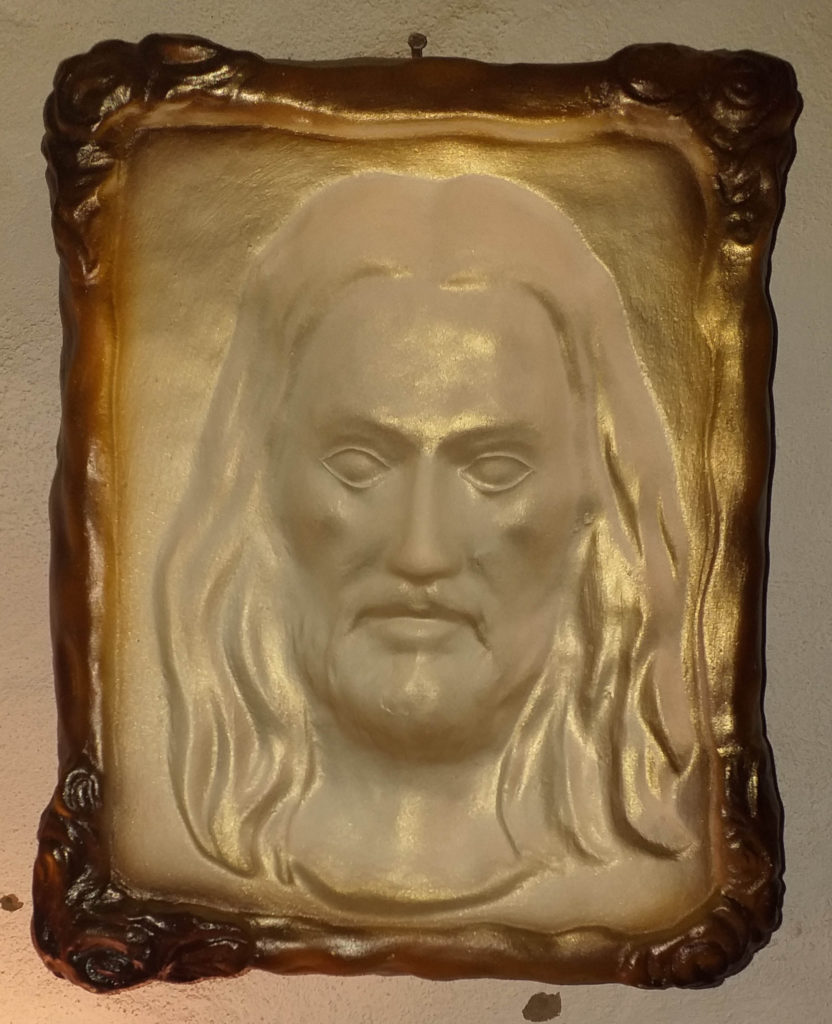 Boxed Face
This face has a frame around it and a hook at the back. It hangs on the wall and can not stand on its own.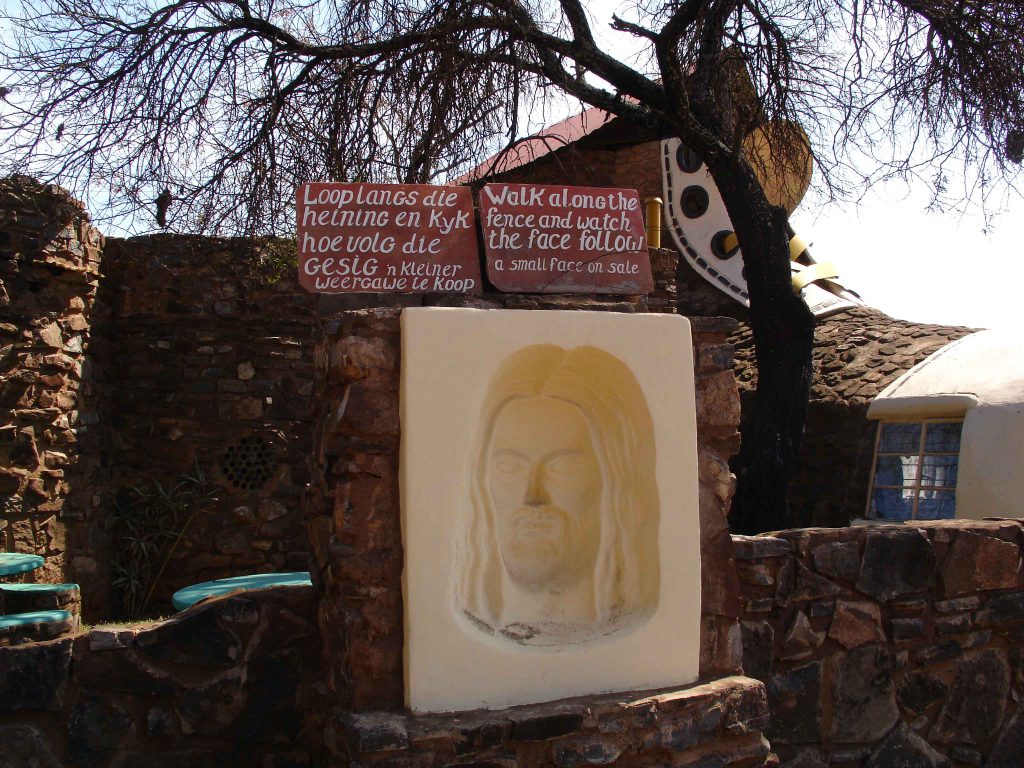 The Extra Large Face
This face is specifically for outside purposes. You buy the shell only and then build it into a wall. The Shell is only the area around the face where the hairline flats out.
Night  Lamp:  R350.00
Dimensions: 23 cm high x 18 cm wide x 15 cm deep. It has a hole in the bottom of the face with a light bulb. Ron made a pyramid with a Pharaoh face as well.  He was showing the difference between the Kingdom of God and the Kingdom of this World. The Kingdom of God requires us to climb the mountain and become Kings and Priests of God by conquering our own Pride. While the world wants us to climb the pyramid of wealth, power and money.
Small Keepsake: R40.00
This miniature replica is pasted onto a piece of wild olive wood.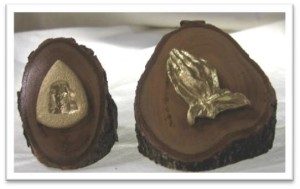 We do not like to send these articles via Post because they are prune to break.  You can however phone us to order them and we will try and send your purchase with a friend.  Alternatively you can request us to post or courier it to you but it will be at your own risk.