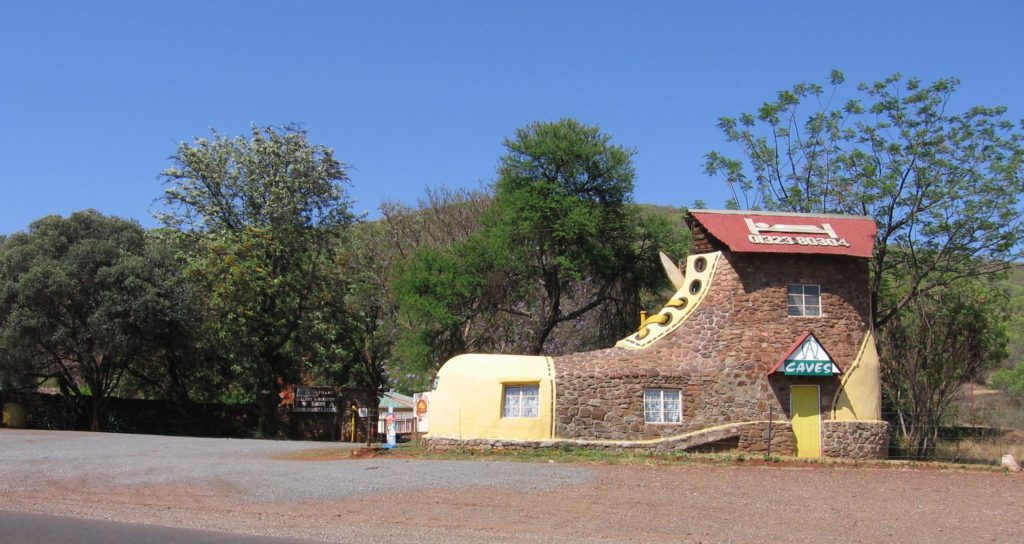 A quick overview:
The Shoe Ministries Guesthouse currently have 10 Accommodation units available. We have two kinds: Self catering or En-Suite Rooms only.
Dr. Ron van Zyl, the builder and founder of The Shoe Ministries built 5 of the units from local dolomite stone quarried in the mountain, the other 5 units is a large farm house which was renovated and divided into 5 units. A full description of each unit can be found further down on this page.
Want to skip to the pictures? Scroll down to the bottom!
Very important: We are GREEN!
Green means we are running on Solar power. With being Green comes some advantages and also disadvantages:
Hot water is only available at night, as the sun warms the water during the day, we accumulate all the sun warmed water into boilers, as the night approaches we start to make fire in the boilers to keep the water warm. We urge our guests to shower during the evenings as we make the last fire at 10pm before we all go to bed.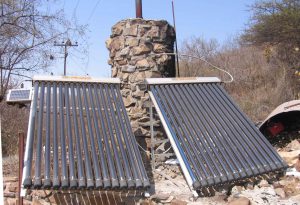 Because the solar power can not handle it yet, there are no aircons. We use fans to stay cool in the summer and the indoor fire places to stay warm in the winter.
---
Things to do at The Shoe Guest House
TV
TV's are all fitted with OVHD decoders which will provide each room with a range of open view channels including SABC 1, 2, 3 and E-TV. We do however provide each room with 1 DSTV channel. This channel is operated from the Main House and is usually kept on a Movie channel.
Swimming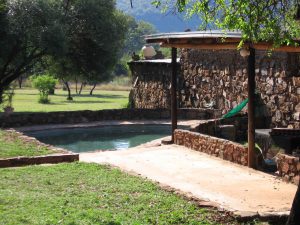 Guests have access to the private outdoor cold water swimming pool, communal braai (BBQ) area and Pool table. The Cold water swimming pool is kept clean during summer months only, from about September to End April.
WIFI
We are located in an area where there is nearly no Cellphone coverage at all except for a little Vodacom in the Parking area. We do however offer free WiFi to our guests. Due to the rock walls the WiFi signal does not penetrate into the rooms but you should be able to connect on just about every outside veranda of each unit.
FOOD
The Tea Garden on site is open for breakfast and light meals throughout the day. Dinner can be arranged on order. We serve food after hours in the rooms.
EXTRA SERVICES
Extra services includes: Washing of clothes and Room service.
Beds are made up with sheets, blankets and Duvets. We provide one towel per person.
Rooms are cleaned daily, including for guests staying multiple nights.
Our Tuck shop stocks basic grocery and essential items such as wood, milk, bread, drinks and snacks.
SAFETY
The entire area is very safe. There is no covered or enclosed parking areas but cars are parked right outside your door. We have an electric gate and each guest is provided with an entrance and Exit Code.
You will go to sleep in deep darkness after a long stargazing session, accompanied by the howling of owls, jackals and other night life and wake up to the noises of farm life and the sound of bird choirs.
We are currently not star rated, and although we are outside the defined malaria areas, preventive government measures are taken against mosquitoes each year. We are constantly working on our units and the pictures may not always look exactly as the real thing.
You can book by Room Number if you like. You can visit each room by clicking on the pictures below. Then use the "Check Availability" button to get a quote. 
PRICES
Current Prices:
Single Person in a Single room: R450.00 per night
2 Persons sharing a double or twin room: R750.00 per night
R350 extra for each additional person per night.
Children between the ages of 2 and 12 years pay R180 per night if sharing with at least one Adult. One baby under 2 years is allowed to stay free.
Discounts apply for long stay periods. Please get a quote.


Visit each Unit by Clicking on the pictures.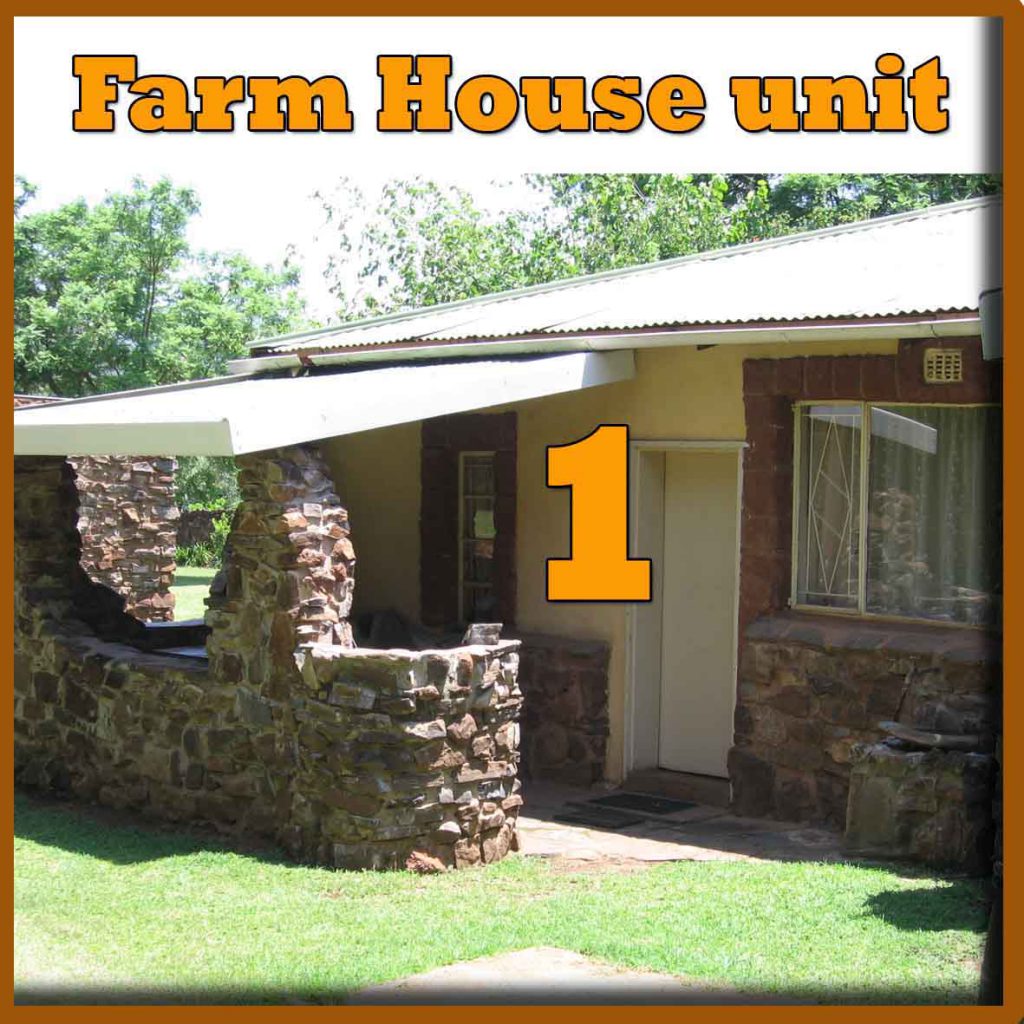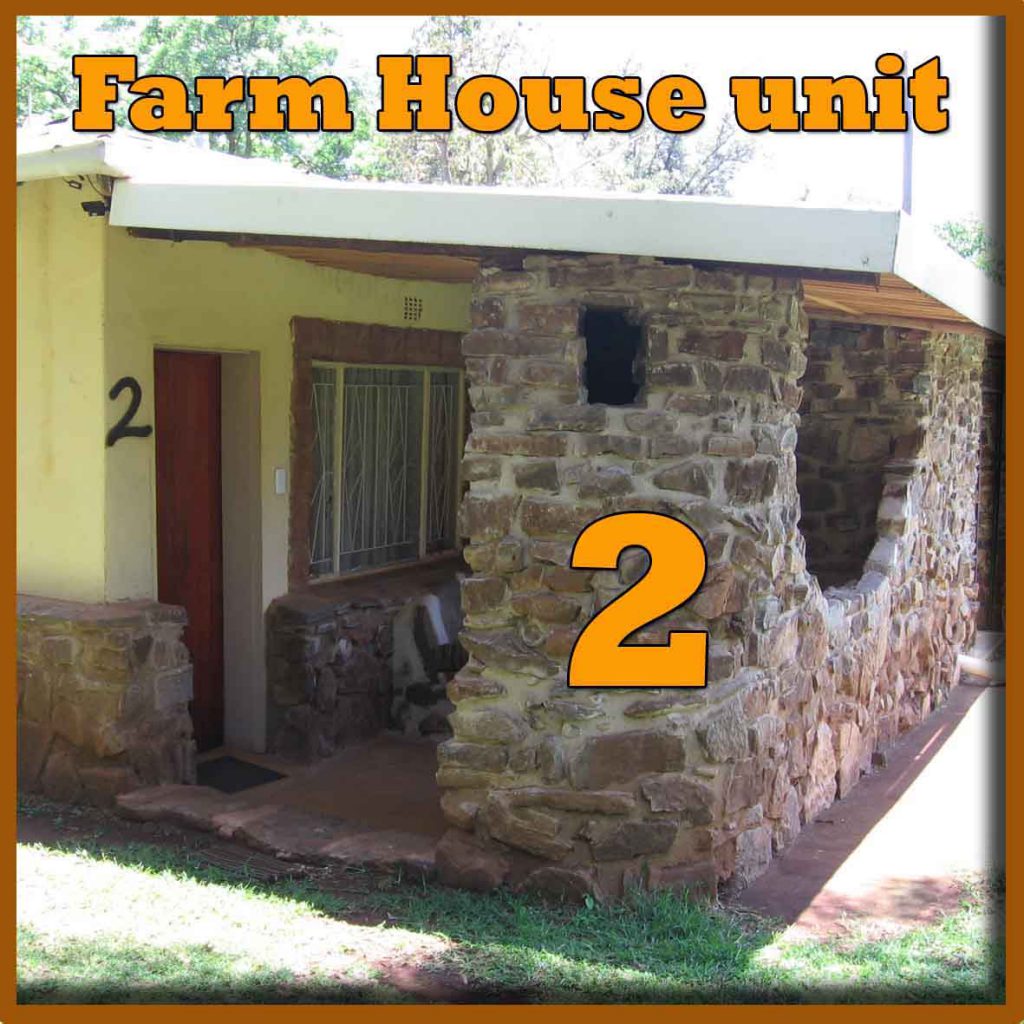 ---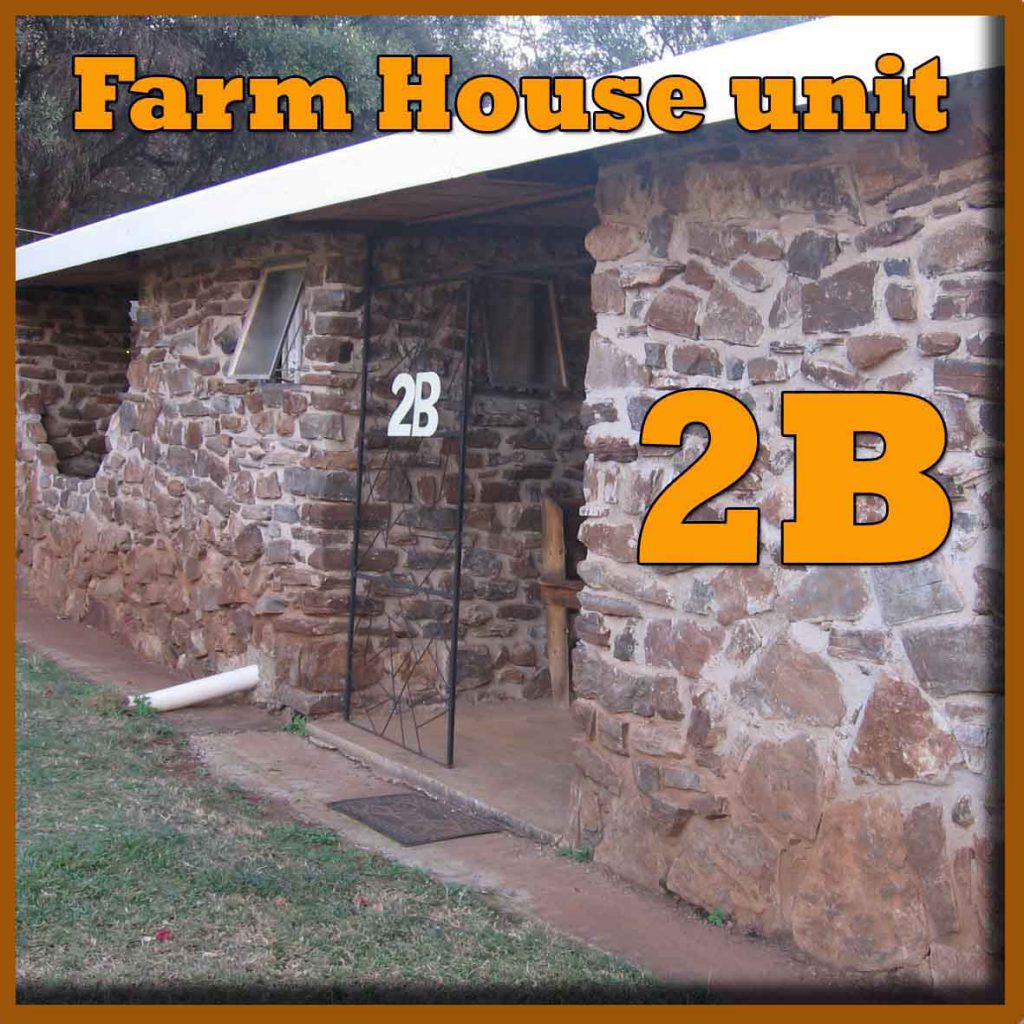 ---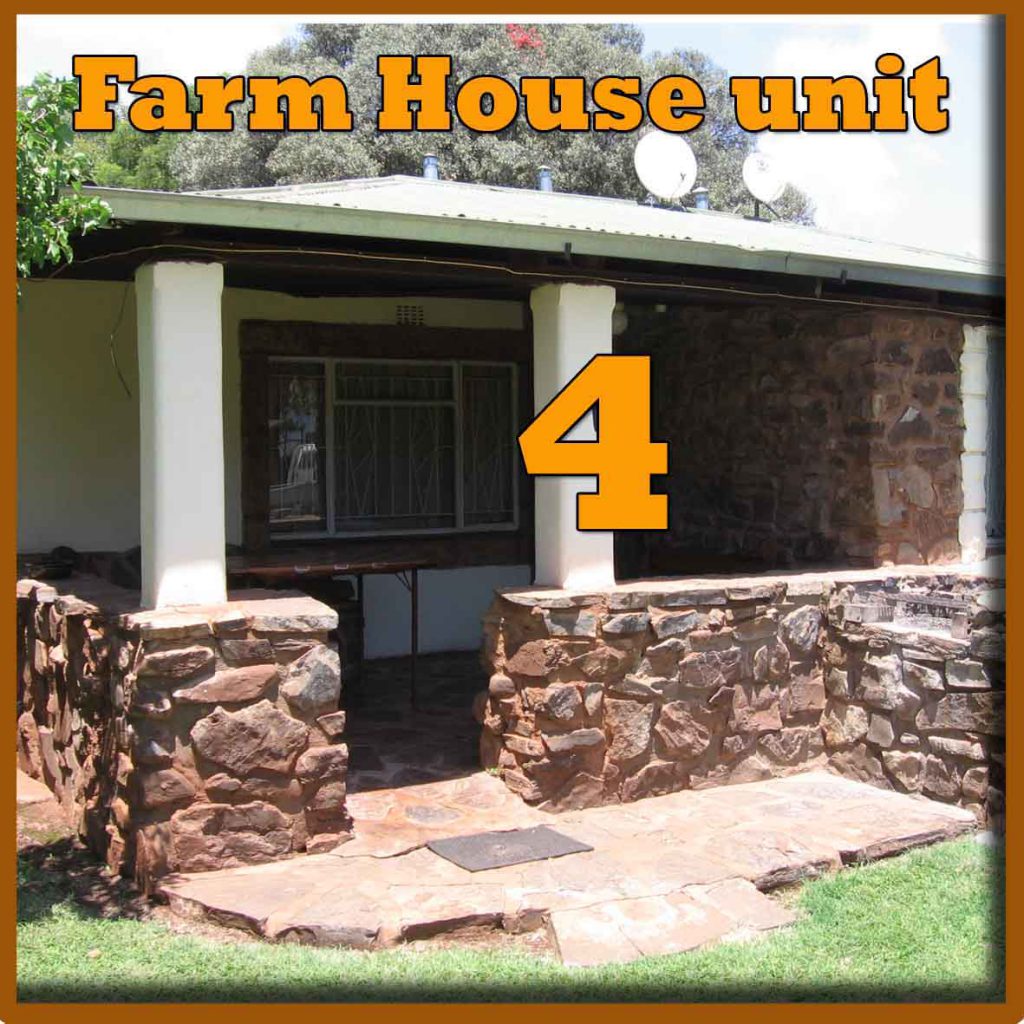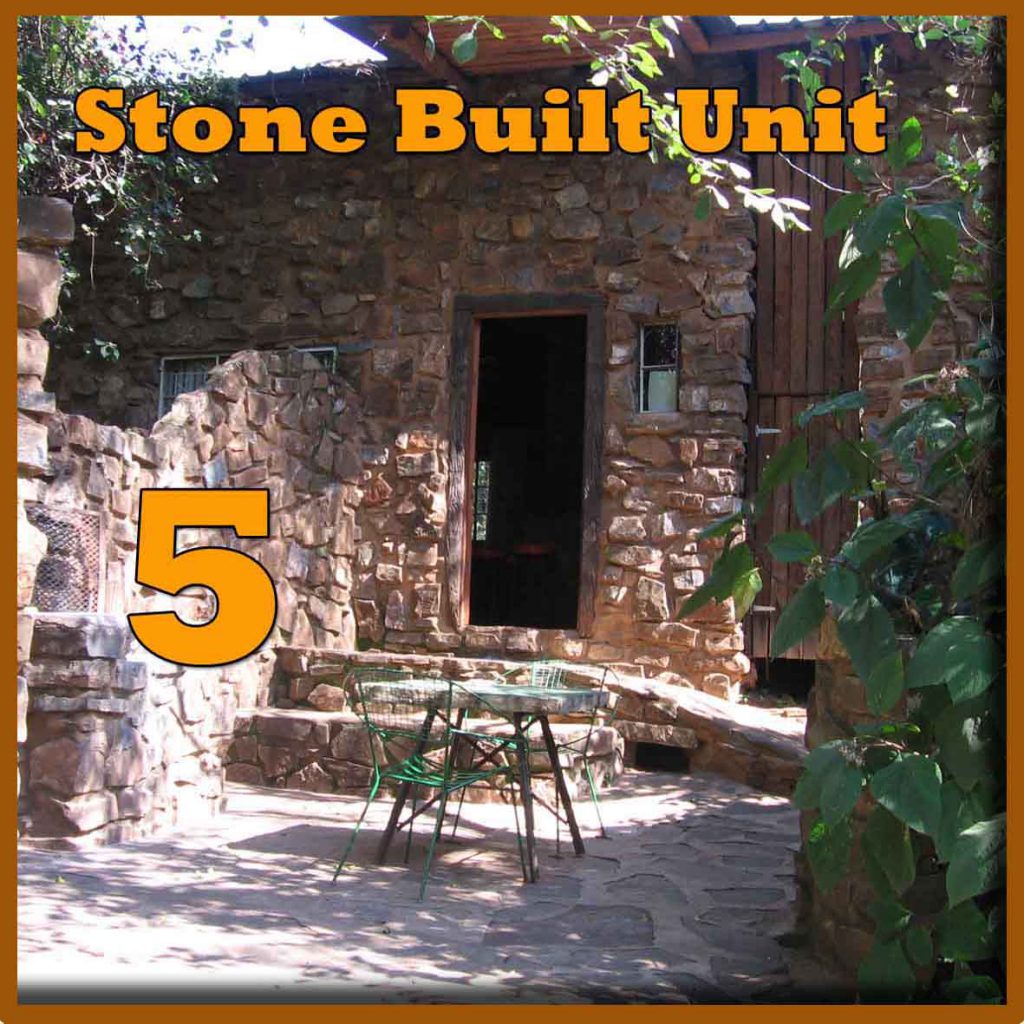 ---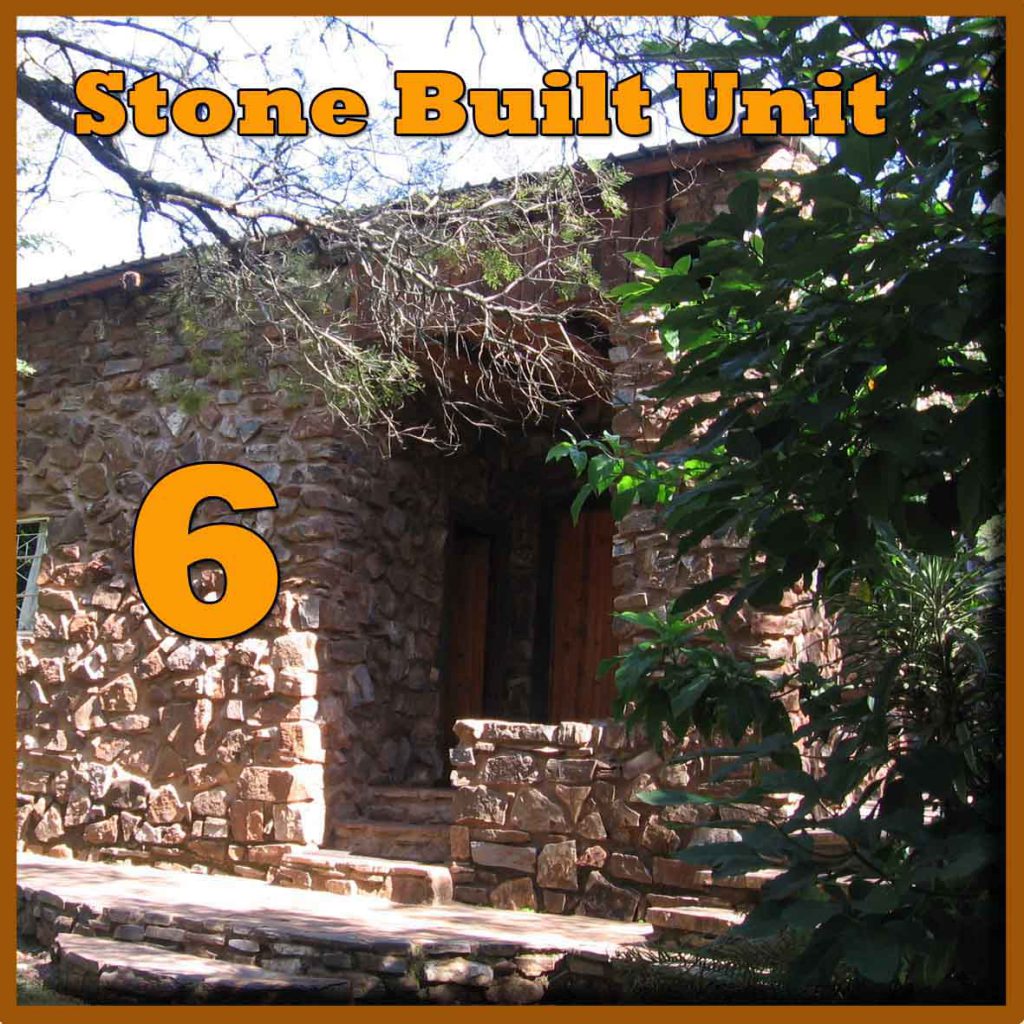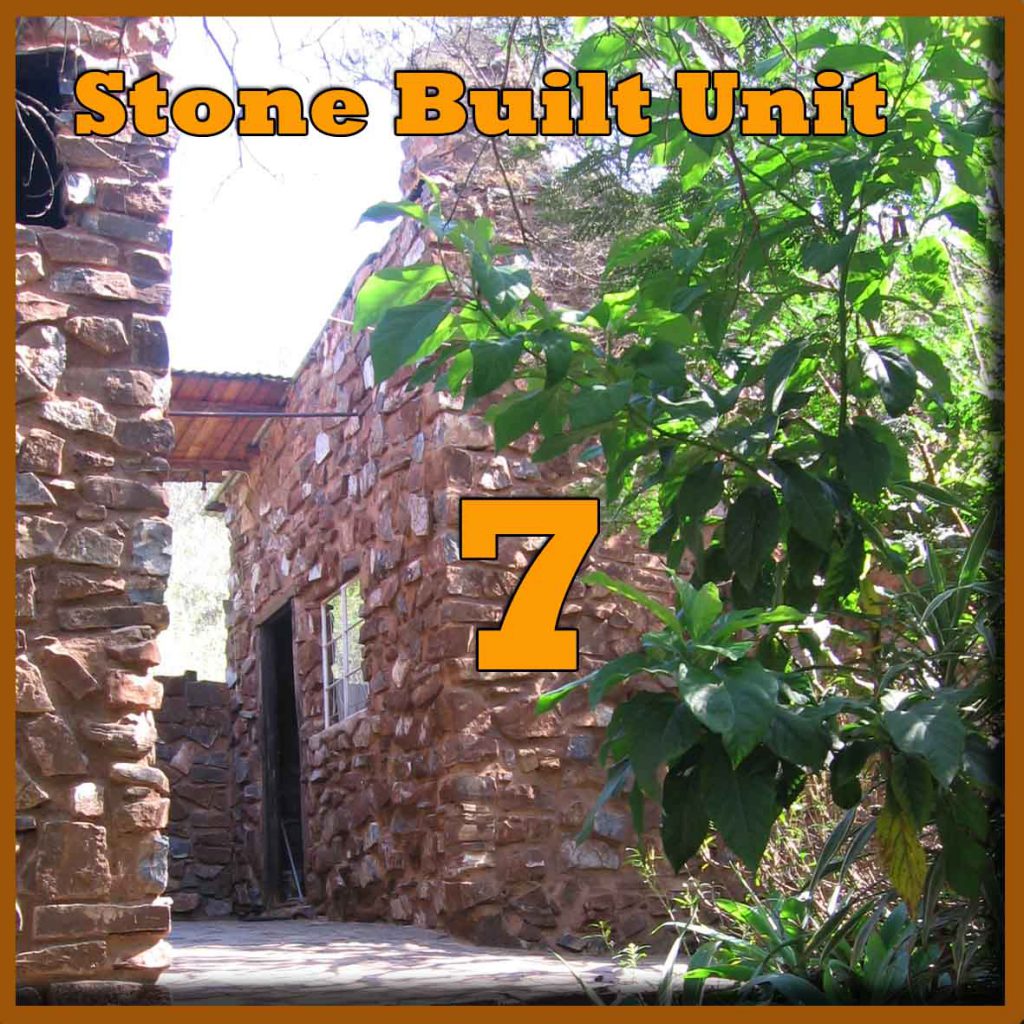 ---

---
The Following video is a walk through of the Property at The Shoe Guest House. This will give you an idea of the layout of the property and the outside spaces.