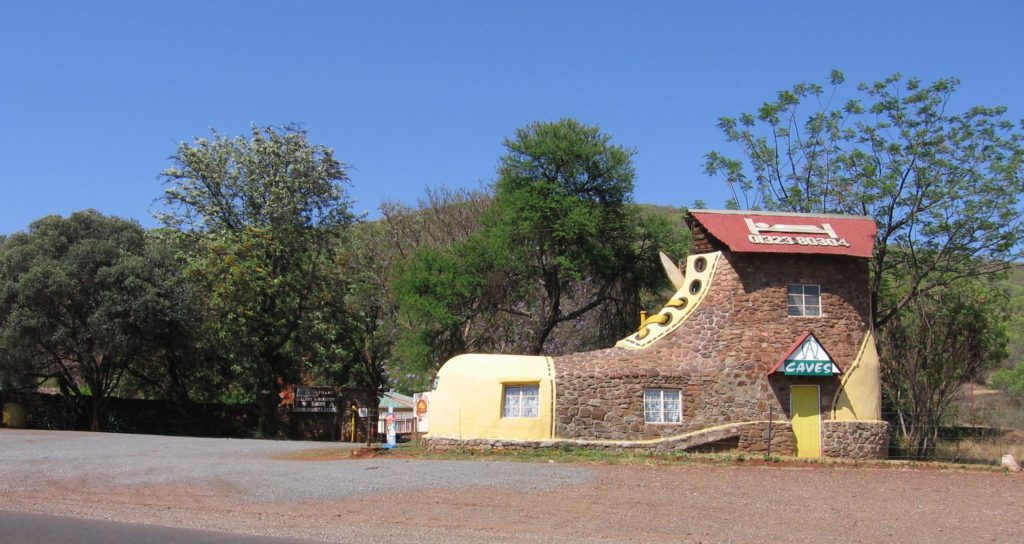 A quick overview:
The Shoe Guesthouse currently has 10 Self Catering Accommodation units available.
Dr. Ron van Zyl, the builder, and founder of The Shoe Ministries built 5 of the units from local dolomite stone quarried in the mountain, the other 5 units are a large farmhouse that was renovated and divided into 5 units. A full description of each unit can be found further down on this page.
Want to skip to the pictures? Click here!
Loadshedding Provisions
With the current economic climate in South Africa, we have put effort into being self-sustainable.
We are currently running on 80% solar power during the day and 30% solar power during the night. Solar Collectors help with making hot water and boilers keep the water hot at night.
Each unit has at least 1 light and a solar-powered plug that works during Load Shedding. This enables you to keep watching TV, have the use of WiFi, a fan, and the ability to charge your phone when the power is out.
All units are equipped with gas stoves and thus cooking and making coffee will not be a problem.
We are still in the process of expanding our solar system.
---
Things to do at The Shoe Guest House
TV
TVs are all fitted with OVHD decoders which will provide each room with a range of open-view channels including SABC 1, 2, 3, and E-TV. We do however provide each room with 1 DSTV channel. This channel is operated from the Main House and is usually kept on a Movie channel.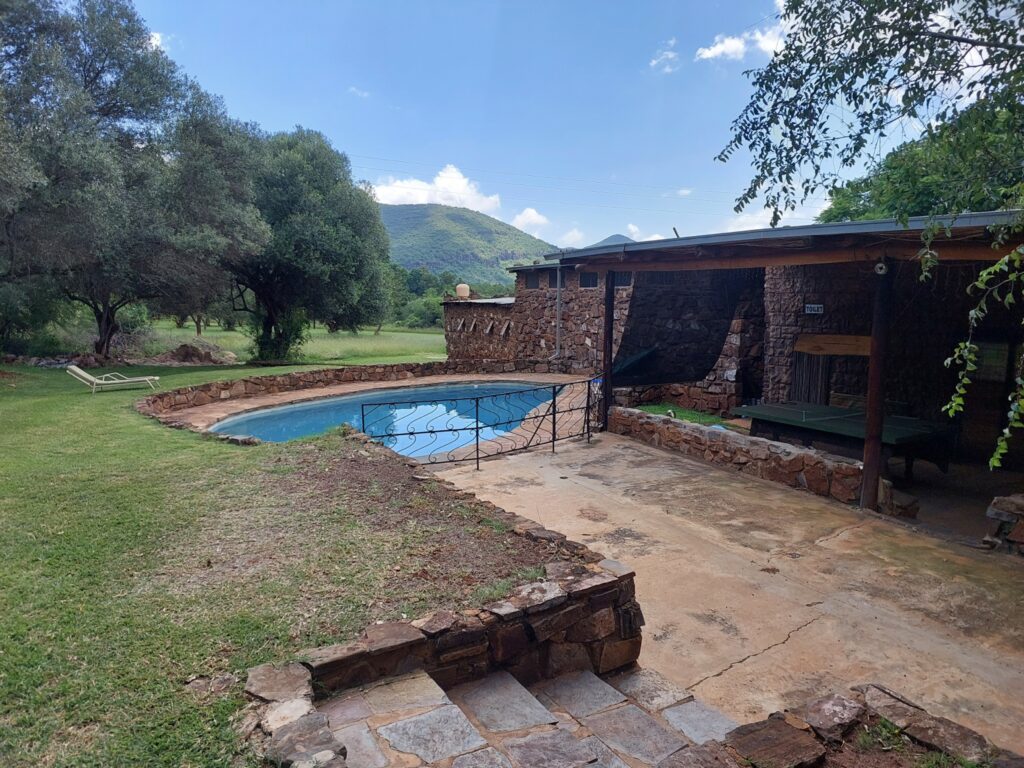 Swimming
Guests have access to the private outdoor cold water swimming pool, communal braai (BBQ) area for groups, and games area. (Pool table, darts, ping pong table). The Coldwater swimming pool is kept clean during summer months only, from about September to End April.
WI-FI
We are located in an area where there is nearly no Cellphone coverage at all except for a little Vodacom in the Parking area. We do however offer free Wi-Fi to our guests. Due to the rock walls, the Wi-Fi signal does not penetrate into the rooms but you should be able to connect on just about every outside veranda of each unit.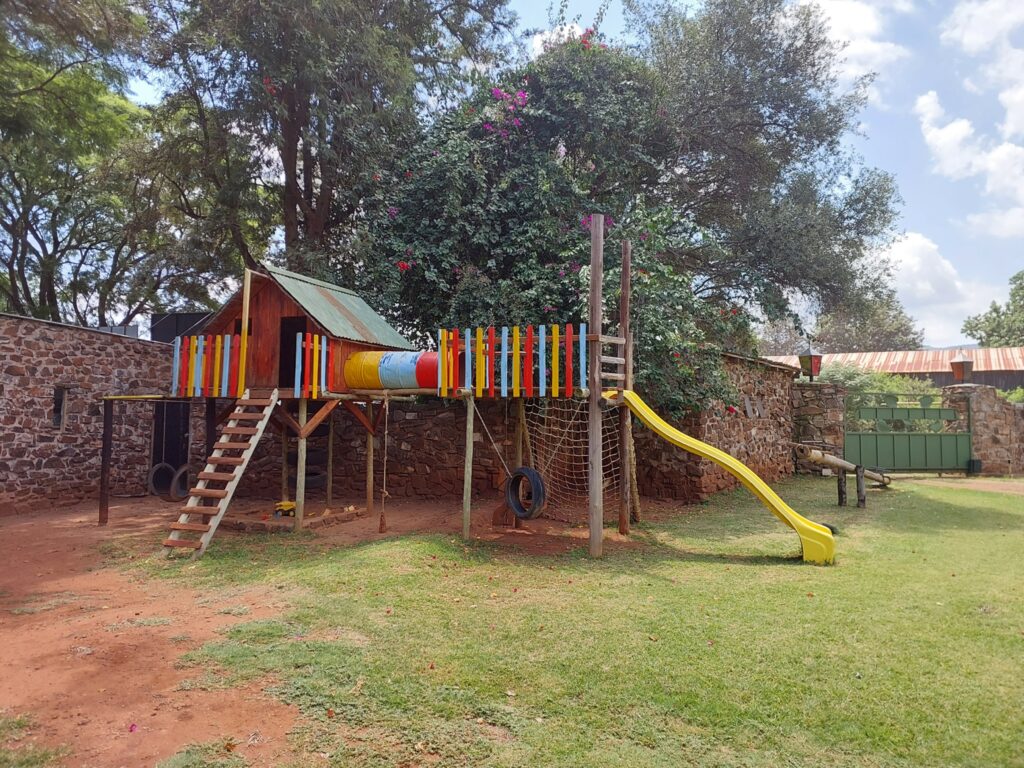 FOOD
The Fully Licensed Family Day Restaurant on site is open for breakfast and Lunch throughout the day. Dinner can be arranged on order. We serve food after hours in the rooms.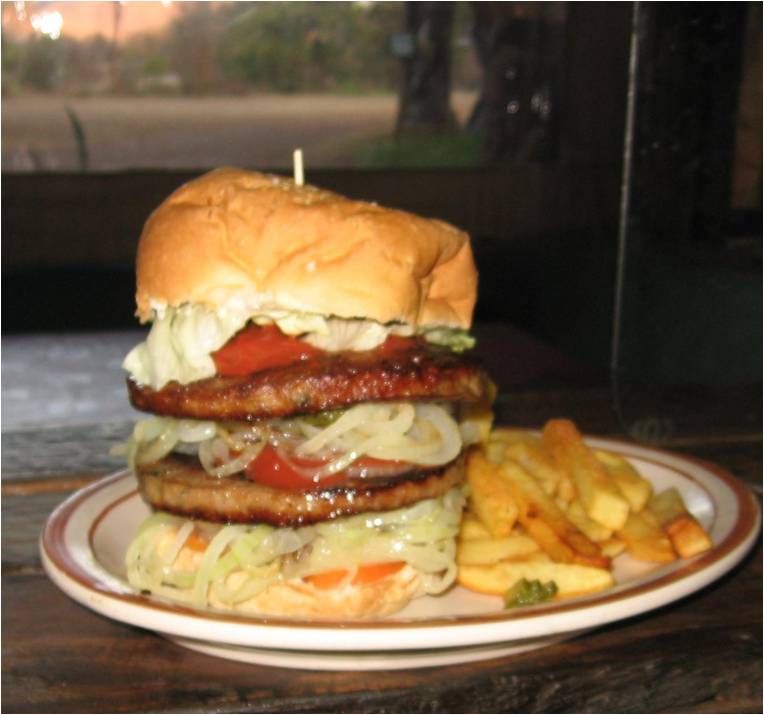 VISIT THE SHOE MUSEUM AND ART GALLERY
Visitors can enter The Shoe and see the museum pieces of 'The Old Lady of the Shoe' as well as the wood carvings of Ron van Zyl and learn more about the history of the Ohrigstad Valley.
The Artist Owner, Ron van Zyl, had a vision about the spiritual world and built his vision. Today visitors can also go on a guided tour of 90 minutes in which the family will explain to you the meaning of the Cave. Learn more about the Alpha Omega Cave here.
The Gift Shop has a unique variety of handmade gifts, toys, and books.
Our Tuck shop stocks basic grocery and essential items such as wood, milk, bread, drinks, and snacks.
ROOM SERVICES
Rooms are cleaned daily without extra charge. You can opt out of this service if you choose.
Beds are made up with sheets, blankets, and Duvets. We provide one towel per person.
Swimming Pool towels are not provided.
SAFETY
The entire area is very safe. There are no covered or enclosed parking areas, but cars are parked right outside your door. We have an electric gate, and each guest is provided with an entrance and Exit Code.
MALARIA
Although we are outside the defined malaria areas, preventive government measures are taken against mosquitoes each year. All units are sprayed periodically against Mosquitos. It is still advisable to use products against Mosquito bites such as room sprays and skin applicators. But we do not advise that you use any medication against Malaria.
CHECKING IN TIMES
Reception is located inside the Shop next to The Shoe. It is open from 8:30 am to 5:30 pm on weekdays and 9:00 am to 4 pm on Weekends and Public holidays. If you arrive after closing time you can use the intercom at the main gate to call us.
Check-in times: 12 noon to 8 pm.
Check-out time: Not later than 10 am
We do not accept any first-night check inns after 8 pm at night. After check-in, guests can come and go as they, please.
Please be sure to keep us updated on your arrival time. As this is a privately owned Guesthouse, there is no night staff to receive Guests during the night.
HOUSE RULES
We like to keep our place as quiet and peaceful as possible and therefore we do not allow any excessive loud parties or music playing from car radios.
Music played from portable devices should be kept to a moderate volume and all noises should be kept to a minimum after 10 pm at night.
We urge guests to consider each other and the owners.
Currently, we have a NO PET policy.
As we have our own dogs and cats, other traveling animals cause great upset to them and we would prefer no animals. Our Sheepdog is particularly territorial and tends to bite and fight with other animals.
PRICES
Current Prices:
R375 per person per night. (This price is based on sharing with at least one other person)
Single rooms are R450 per night.
Children between 2 and 12 years pay R180 per night if sharing with at least one Adult.
One baby under 2 years is allowed to stay free.
All rooms are charged on a per person per night rate, it does not matter which room you stay in.
Family rooms, as well as Single rooms, are available.
Discounts apply for long stay periods. Please get a quote.
Click on the Room pictures below to view each unit.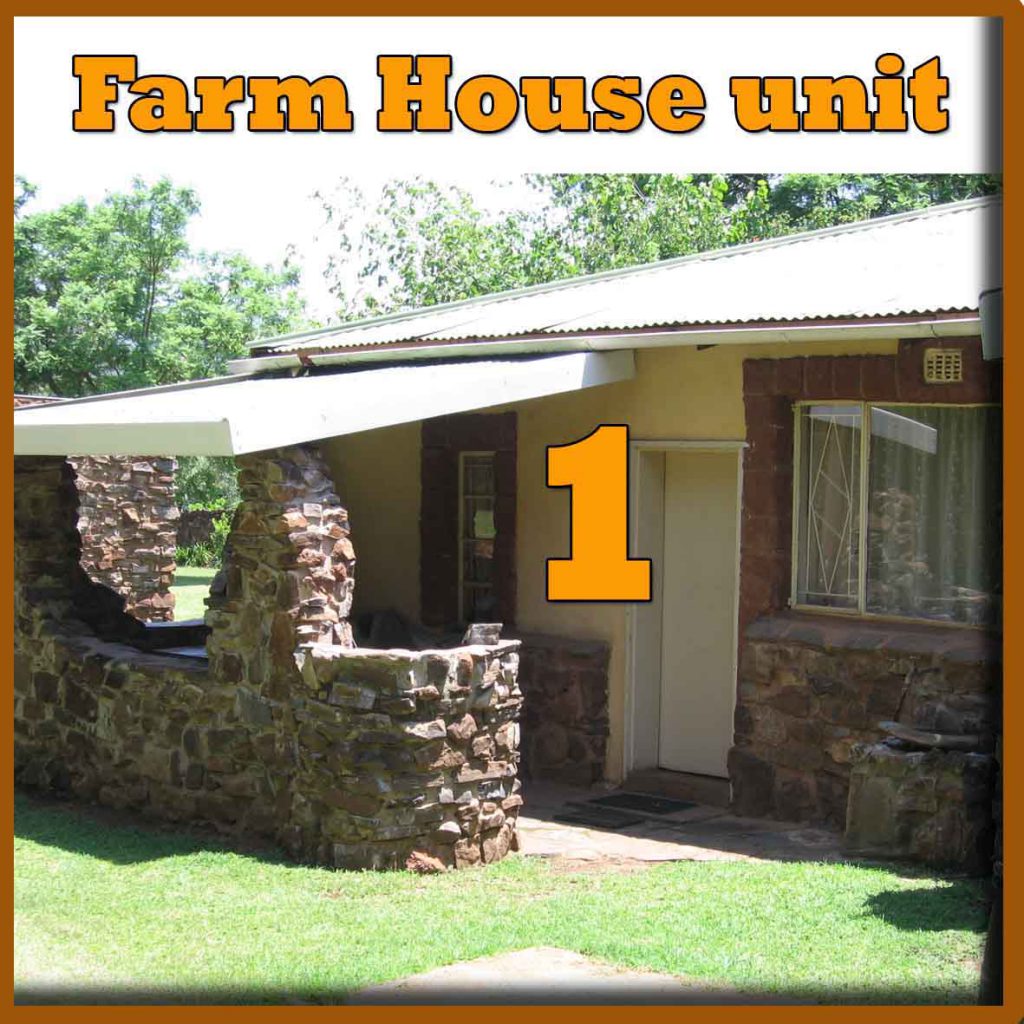 ---
The following video is a walk-through of the Property at The Shoe Guest House. This will give you an idea of the layout of the property and the outside spaces.